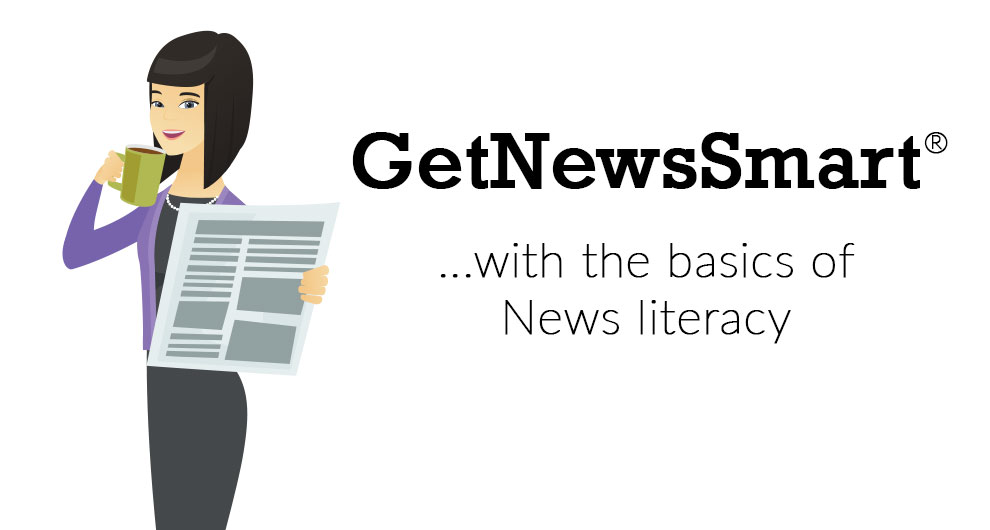 Welcome to GetNewsSmart™!
 
This is the first page of the online prep course in News Literacy. 
The course material, while not comprehensive, should give you a clear understanding of the course concepts and major lessons of News Literacy.
To complete the course, you will need to read through all of the material, complete the interactive quizzes at the end of each Unit with a score of 75% of higher.
Each unit is designed to get you to the content you need quickly, and should take no longer than
one hour to complete (with the quiz).
---
Navigating through the course
At the bottom of each page, you'll find a small navigation bar. Like this:

Click the link on the left to go to the previous page.
Click the link on the right to go to the next page. 
Click "UP" to go back to the start of the section that you are currently in, at which you'll find an index of all of the pages in the given section, along with a link back to the Table of Contents.  
Questions, comments, or concerns can be sent directly to us by using the "Contact/Send Feedback" link at the bottom of the screen. 
.
---
Course Introduction Contents: